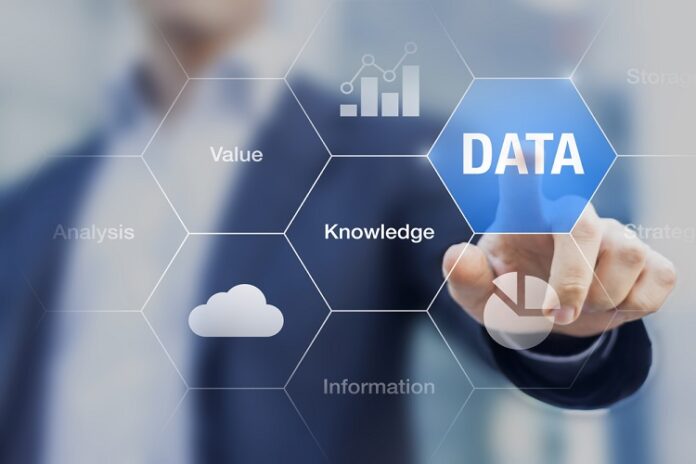 ADSS prides itself on being an award-winning brokerage firm that is headquartered in the UAE. It caters to traders regardless of level and skill set and allows people to trade CFDs on forex, commodities, cryptocurrencies, stocks and indices. Right now, the brokerage firm is regulated by the SCA in the UAE, and the FCA in the UK.
This ADSS application review examines the trading app from ADSS. We will explicitly go through the app's features, functions, advantages, and how to use it. Keep reading the information below if you're curious about how the app functions.
Privacy policy and data collection
A very important feature that most traders look for when picking their brokerage firm, is how secure their funds and data will be. Fortunately, traders do not need to worry about that when choosing to work with ADSS. This is because the brokerage firm is regulated by the SCA in the UAE and the FCA in the UK. This means ADSS is very strict when it comes to its data privacy and fund management. In addition, they always make sure to comply with local laws and regulations. Therefore, traders will be pleased to learn that the ADSS app does not link use diagnostics and data, in addition to search history, to users when it comes to trading. In general, ADSS upholds the tightest standards to safeguard their clients' data and personal privacy.
App features
The ADSS app was designed for traders who prefer or often trade on the go instead of simply sitting in front of a desktop computer. Despite this, it still retains a lot of similarities between the desktop and browser versions. This indicates that it has a full set of highly comprehensive features and tools that let traders customise its user interface, make better informed financial decisions, and execute their trades.
Traders using the ADSS app can even access the brokerage firm's vast range of instruments on offer. This covers FDs on stocks, indices, commodities, cryptocurrencies, and forex. The app allows traders the flexibility to rearrange modules and panels as they see fit. Fortunately, traders don't seem to be too bothered by the lower screen size, especially those who want to manage many deals at once.
On their computers, traders may even examine their whole trading history in the same way. These details help to break down their trades, and it even includes both past and present ones. Details generally include the quantity, profit and loss, trade direction and more. There is also a full breakdown when traders click to expand the information.
For those who are looking to receive alerts and notifications on their phones, traders can simply set up notifications through the trading app. This means traders can use that to keep tabs on the performances and price levels of their favourite instruments. They can even monitor prices by setting certain alerts if a certain level has been passed or not. The recently viewed panel allows traders to go back to what they were previously looking at. This allows traders to view their search history more efficiently.
Traders can even execute trades very smoothly, due to ADSS' cutting-edge technology. The technology lets traders access in-depth and customisable charting, with traders easily placing their trades in a few clicks. With certain watchlists and filters, traders can also access their favourite assets and markets, allowing them to stay in control while executing trades with precision.
At the time of writing, there are some new features that can be used in the app to positively impact one's trading experience, including:
Funding an account directly from the Product's landing screen
Bug fixes and other performance improvements
Being able to open positions on the respective product's screen
Getting started
In order to get started with trading on the ADSS app, the first thing a trader must do is to download the mobile platform on their mobile devices or tablets. This can be done through the Google Play store or Apple store, and downloading the app is completely free of charge. In order to download the program, a trader's phone needs to be up-to-date with the latest operating system. This is to make sure they have the best trading experience possible. Traders may immediately join in and begin trading with any instrument of their choice after ultimately downloading the app.
Advantages of Trading
There are a few pros that come with trading with ADSS' app. The first is that transitioning between desktop and mobile devices is almost seamless. This means there are no additional hangups, load times, or lags when it comes to trading via the computer or the phone. Thismakes it a great way for traders to keep tabs on trades and positions effectively, with traders even using the app and the desktop platform at the same time. This can help them monitor certain trades or assets with a closer eye since there are multiple screens that can assist them.
The fact that the software has won accolades and received support from several newspapers across the world will further satisfy merchants. These consist of the Fazzaco Business Awards in 2022, the Forex Expo Dubai in 2022, as well as various periodicals and publications. Even better, ADSS was recognized as the Most Trusted Forex Broker and Best Forex Broker. All in all, ADSS' app is still considered to be highly successful and has earned the trust of both retail and institutional investors and traders both locally and internationally.
Bottom line
Overall, the ADSS app is incredibly robust and provides a seamless trading experience to traders. Transitioning between mobile and desktop devices is extremely easy, with almost no lags when it comes to using both devices at the same time. ADSS also ensures that the app remains secure so that all trader's funds and data remain highly protected, making the broker incredibly trustworthy. All in all, it is a great app – which we would definitely recommend for people to use.